Joe Daehling
By Emily Shields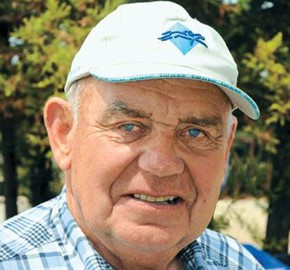 ELK GROVE, Calif. — Even as a young man in Germany, Joe Daehling "always liked horses," but he couldn't imagine where his passion would eventually take him.
He tilled the fields of his native country behind powerful workhorses, admiring them and learning the skill of farming.
"There were tractors in those days, but about half the work was still done with horses," he explained.
Daehling then immigrated to the United States in 1960, and after brief y pursuing life as an auto mechanic, he returned to agriculture.
"I wanted to eventually fulfill my dream of raising horses," Daehling said. "In 1973 my wife, June, and I bought a 400-acre ranch." That property became Daehling Ranch in Elk Grove, Calif.
While Daehling enjoyed making a business out of accepting boarders, he had yet to get his foot in the door of the racing industry.
"I answered an ad for somebody who wanted to board a string of Thoroughbreds," he said. "They brought out a whole bunch to live at the ranch. That's how I got started, little by little."
One of Daehling's first Thoroughbreds was the farm's foundation sire, Alymagic, an unraced son of Alydar.
Alymagic's graded stakes-winning dam, Huggle Duggle, by Never Bend, was out of the stakes-winning Swaps mare Crown the Queen. The pedigree was certainly there for Alymagic to become a successful sire, but garnering business was difficult.
"Breeders didn't want to use him," Daehling said. "In retrospect, maybe they should have."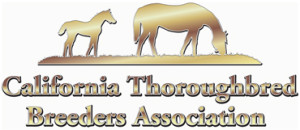 Alymagic had to prove his worth by siring runners on the track. One such runner was Daehling's multiple graded stakes-placed Aly Bubba. He finished second behind Royal Gem in the 2002 Bay Meadows Derby (gr. IIIT), defeating eventual grade II winner Century City en route to earnings of $218,479. Other offspring of Alymagic included multiple stakes-placed Cover Magic, stakes-placed Phantom Ali, and seven-time winner Flowing Rhythm.
Alymagic's best runner has been Sing and Tell, a Daehling homebred born in 2009.
"She was bred at my ranch out of my mare Refreshing Song," Daehling said. "I think you have to raise at least 20 horses before you can get a good one. Sing and Tell is that one."
Refreshing Song never raced, but her first foal, the Candi's Gold mare Sing for Gold, won seven races and earned $166,053 for Daehling and trainer Alex Paszkeicz. Sing and Tell took 11 tries to break her maiden but ran creditably during that time. She never finished worse than fifth and racked up four seconds and three thirds before finding the winner's circle at Golden Gate Fields June 15, 2013. Sing and Tell made it back-to-back wins by taking a starter allowance on the grass there in her subsequent effort.
Holly Evans, Sing and Tell's trainer, co-owns the mare with Daehling, who says the two of them developed a friendship while Holly boarded horses at his ranch. "I started sending her just a few horses, then more and more."
Under Evans' handling, California-bred Sing and Tell reeled of two more allowance wins, including one by a nose over open company at odds of 19-1. With four wins through the 2013 season, she entered 2014 with high expectations.
Another pair of allowance wins in May and June set Sing and Tell up for her stakes debut, the $64,350 Luther Burbank Handicap at the Santa Rosa Fair July 27.
Although Sing and Tell was well backed at 5-2 for the 1 1⁄16-mile contest, favoritism went to millionaire Halo Dolly, who had attained that benchmark while being beaten by Sing and Tell June 7.
Daehling developed a friendly rivalry with Michael O'Farrell, one of Halo Dolly's owners.
"He told me it was a fluke, and challenged me to a rematch," Daehling said.
In what proved to be Halo Dolly's final start, Sing and Tell won by three-quarters of a length under jockey Abel Cedillo.
"We're still friends," Daehling joked.
With the Luther Burbank victory, which Daehling missed due to excessive traffic, Sing and Tell has won seven of 23 starts with six seconds and four thirds for earnings of $237,802. When she is through racing, she will return to Daehling Ranch to be bred alongside her dam, Refreshing Song.
"I believe Thoroughbred breeding is a learning experience," Daehling said. "I've been doing it for about 32 years now, and I'm still learning."
Now 77, Daehling is learning with the help of a broodmare band of 18. He currently stands six stallions at his ranch.
Peppered Cat (Tabasco Cat—Morning Meadow, by Meadowlake) is the sire of stakes winner Pepper Crown.
Sought After (Seeking the Gold—Smolensk, by Danzig) produced multiple stakes winner Control Seeker.
Gotham City (Saint Ballado—What a Reality, by In Reality) was once a renowned $2 million Barretts March sale purchase.
Dual grade II winner Puerto Banus (Supremo—Drina, by Regal and Royal) is a half brother to Breeders' Cup Distaff (gr. I) winner Spain.
Under Caution (A.P. Indy—Coldheartedcat, by Storm Cat).
Rendezvous (Victory Gallop—Halo Babe, by Southern Halo) completes the lineup.
Daehling Ranch is home to around 200 horses, which are bred, raised, and trained at the farm. A three-furlong, all-weather training track with a starting gate is available, and Daehling has a hand in breaking the youngsters as well.
"I really enjoy that part," said Daehling. He also credits his right-hand man, Francisco Gomez, who has been with him for 24 years, for much of the farm's success, noting that "he practically sleeps with the horses."
Daehling's daughter, Julia Oldfeld, originally ran the farm's nursery, which is located on seven acres. But she has since partnered with her father to help maintain the farm itself. Daehling, a California Thoroughbred Breeders Association member since 1986, notes that they also have nearly 100 acres of wine grapes.
As a carriage-driving enthusiast, Daehling is the president of the local carriage club and hosts an annual carriage drive, which has been a farm fixture for 36 years. He squeezes it in between managing the farm, prepping 10 horses to go to the track later this year, and keeping an eye on the 10 horses he currently has with Evans.
"I can't get enough of horses," Daehling proclaimed, which is perfect for the man who grew up in Germany dreaming about raising horses.